3 tags
Modern Art Forgery? →
Jonathan Jones: Peter Doig's prices are as abstract as his paintings. Attempts to verify this picture – and boost its value by millions – show the art market has survived the recession with ease
2 tags
7 tags
1 tag
cookie2-2: Rogier van der Weyden - Portrait of a... →
Fingerprints to Authenticate Paintings? →
I love this article. I love it for the possibility and I love it for David Grann. I don't love that the subject got all law-suit-y
yokoblivion asked: I'm really intrigued by your essay about the connoisseurs now! I'm sure you have read Morelli etc.? Hopefully we can have a discussion about it! :)
8 tags
Why Connoisseurship Matters.
I am working on an essay that examines the connoisseur's methods of authentication vs the conservator's and so am reading many many articles, blog posts, etc with the above title. All I've gathered so far is that 'the experts', the connoisseurs, are pompous and scared of their growing irrelevancy. I only hope that by the time I've finished my research and...
4 tags
7 tags
4 tags
How to make book mounts →
sofielh: Miniature book mounts that is. A very useful how-to. Cute and handy! Two of my favourite things.
8 tags
Interview with Ken Perenyi, American Art Forger →
"I have, in my photo archive, photos of at least a thousand paintings, many of which I've passed off as originals.  Now, there's another portion of that collection of photos that I have sold to various people through the years—so-called "dealers" of dubious repute.  Folks who have bought them knowing they were fakes, but who probably sold them as originals.  So I'd hesitate to give any more...
6 tags
3 tags
Medieval, so hot right now
straightgirl: i love medieval art it's like first there's a bull just shittin on this guy gremlin dude shooting arrows into a mermaids ass ok someone fuckin boneless dancing to this hot violin song what my favorite one a bunch of amputees beating the shit outta each other with crutches idk why they call it the dark ages when they're obviously so fun
7 tags
In Art, Freedom of Expression Doesn't Extend to... →
Fear of legal action is causing art experts to hold their tongues regarding potential forgeries. Seriously? Thomas Hoving would not stand for this sort of bullshit.
5 tags
7 tags
6 tags
Terracotta Warriors Deteriorating →
Perfectly illustrating the conflicting interests of the museum and the conservator. a) save the object- nobody sees it ever b) let people see it - risk the object.
5 tags
Twits of Import?
Since it's my only day off this week and only a few weeks until I start classes I thought I'd waste it by organising my bookmarks bar and doing other super important things like dying my hair and finding more ways to procrastinate. So I need your help! Who should I be following on tumblr and twitter in the art history and cultural conservation fields?
8 tags
5 tags
Other Half of 'Origin of the World' Found in... →
LINK IS SERIOUSLY NSFW "A sketch published of Courbet's work around the same time shows a full-body portrait of Hiffernan, leading to the possibility that a full "Origin" exists somewhere out there, just waiting to be reassembled. Given the impact that the first canvas had, one wonders what the completed piece could do. The newly revealed portrait is estimated to be worth as much as $55...
7 tags
FRANCE'S Louvre museum has shut down one of its... →
The Louvre said in a statement that a specialist art restorer was being sent to the site but that it believed the damage was not significant and could be easily repaired. HOLD UP DON'T SWEAT. WE GOT THIS
11 tags
"In an interview with Der Spiegel, Baselitz said,... →
He can go have a big Fuck Off cocktail with V.S. Naipaul.
6 tags
Monuments Men Movie Due Dec 2013 →
"George Clooney has lined up an incredible cast for his next film, Monuments Men. … the story centers on a group of art experts selected by the U.S. Government to chase down the stolen art of Europe during World War II." SUPER CONSERVATORS See also: Monuments Men: Robert M. Edsel http://en.wikipedia.org/wiki/Monuments,_Fine_Arts,_and_Archives_program The Forger's...
5 tags
ARCA's 5th Annual Art Crime Conference will be... →
They're accepting proposals now. I want to go to there.
3 tags
Academic Titles
Kindle edition is $128. AHAHAHAHAHAHAHAHAHAHAHAHAHAHAHAHAHAHAHAHAHAHAHAHAHAHAHAHAHA *thud*
7 tags
The Uffizi Tell Everyone to Calm the Hell Down →
"Florence, February 6 - A piece of a 16th-century fresco that fell from the ceiling of a corridor in Florence's Uffizi Gallery on Wednesday happened when a worker stepped through the floor from the storey above."
Anonymous asked: your tastes in art are perf
8 tags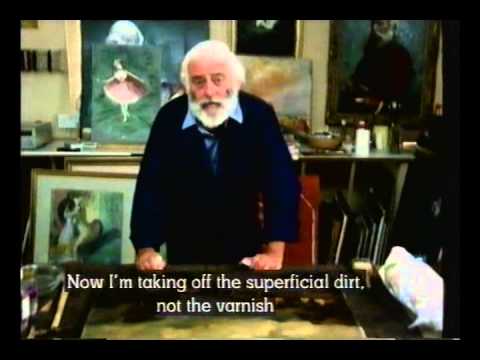 3 tags
11 tags
5 tags
Fakery and the Aus Art Industry →
Why owners, sellers, auctioneers and other assorted allsorts don't want to know when it comes to forgery. Also dream job title: "Forensic Art Expert"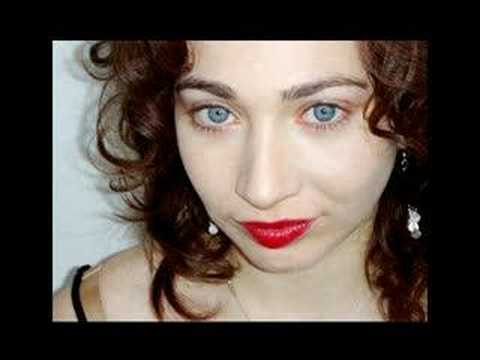 Anonymous asked: why was a pair of women drawn??
3 tags
4 tags
1 tag
6 tags
7 tags
7 tags
9 tags
8 tags
5 tags
1 tag
In Celebration
To salute the passing of the same-sex marriage bill in New York today I thought I'd feature some old art that celebrates same-sex love. Some may feature nudity and sex acts and might be NSFW.
4 tags
5 tags